Jasper Bacon
Executive Director
In 1976, God's sovereign plan was brought to the forefront when Jasper & Carolyn Bacon were first introduced in a Bible study where they both accepted Christ as their personal Savior. In God's providence, they travelled separate paths from 1979 to 1983. It was God's hand that brought them back together and joined them in marriage in 1985.
After serving in pastoral ministry for the next eight years, Jasper along with Carolyn was given a vision for outreach ministry to impact more lives for Christ. This calling was to develop a ministry which would provide strategic outreach to the unchurched and unevangelized people in the Bacon's hometown of the Canton and surrounding communities. Read more.
Carolyn Bacon
Director of Personnel & Volunteers
Carolyn's responsibilities at In His Steps include training  new staff and volunteers, as well as, coordinating the short-term mission groups. She has been with IHS since September 2007. She is a graduate of Jackson State University with a B.S. degree in Social Work.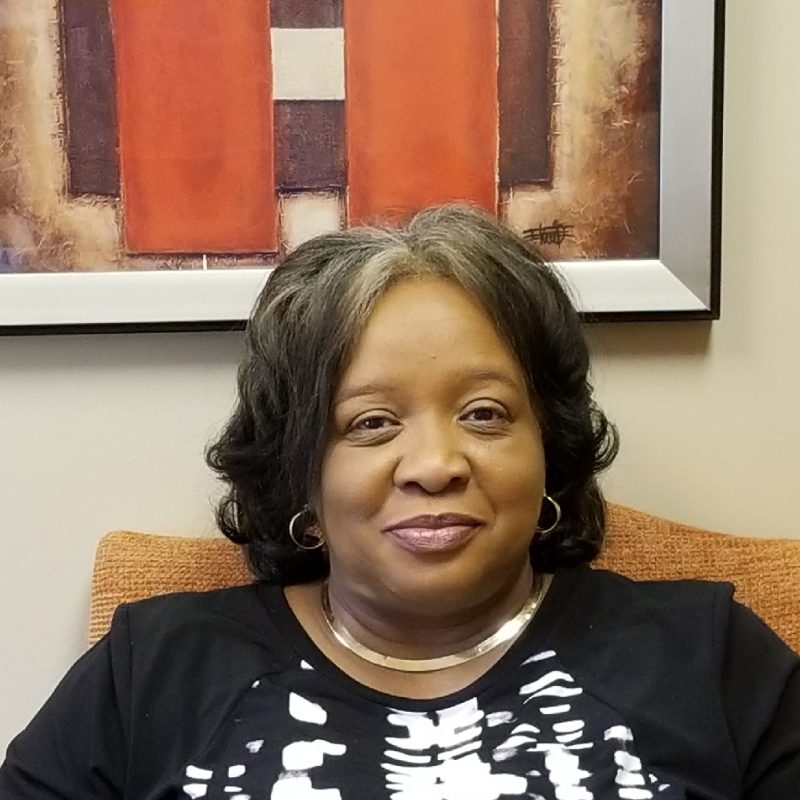 Annie Allen
Administrative Assistant
Annie's responsibilities include bookkeeping and clerical duties. She has been with In His Steps since May 2002. She was formerly employed with Allstate Insurance Company for over 21 years in the Payroll/Human Resources Department.  She is a graduate of Holy Child Jesus of Canton, MS.
Christin Howard
Sports Ministry Director
Christin Howard is In His Steps new Sports Ministry Director. He is a graduate from Mississippi College with Kinesiology degree. Christin has been serving with IHS as an in-tern for one year, but was hired on July 30, 2018 as IHS Sports Director. He has a deep love for Jesus and de-sires to use sports as a means of reaching and discipling youth. Pray for the success of his ministry.